ASUS ROG MAXIMUS Z690 HERO
The ASUS ROG MAXIMUS Z690 HERO motherboard is designed to accommodate 12th generation Intel processors on LGA 1700 socket. It will allow the assembly of an overpowering gaming configuration with a unique look. Gaming, streaming, intensive multitasking, multimedia creation, it's the perfect solution to design a high-end high-performance PC. It also supports DDR5 RAM, PCI-Express 5.0 16x graphics cards, SATA 6 Gb/s and M.2 PCI-E 5.0 drives, and USB 3.1 and USB 3.2 devices.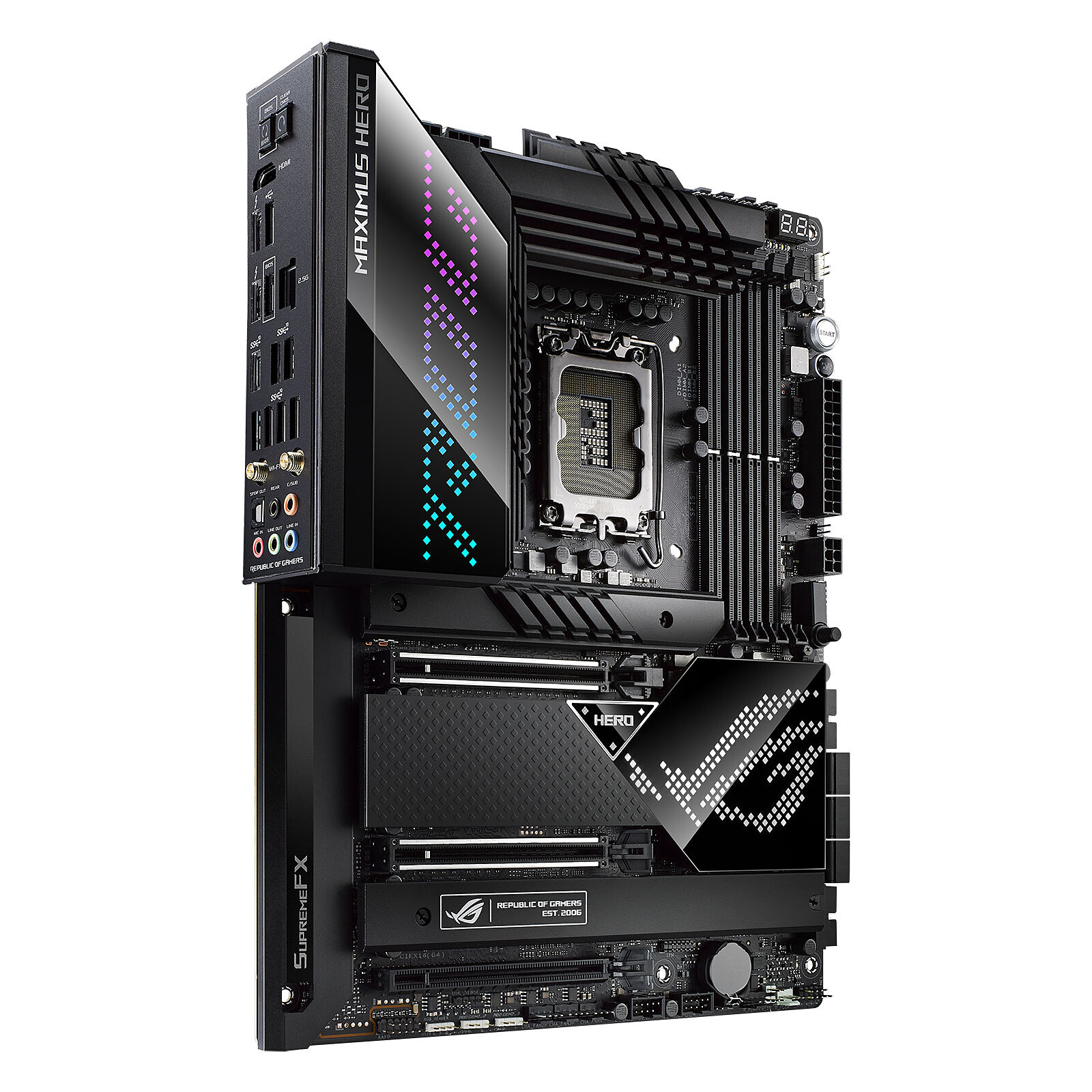 SPECTACULAR PERFORMANCE
The 12th generation Intel Core processors are a small revolution in the world of x86 architectures, they are the first to integrate a hybrid architecture. This process involves combining two different types of hearts on the same chip. The first 1, called Percormance-Cores, are dedicated to performance in resource-intensive games and single-thread applications. The latter, called Efficient-Cores, are particularly effective for multitasking and processing ancillary tasks. The 2 handsets are spectacular performance and incredible responsiveness for your system.