ROG Strix B550 Gaming
Designed for those seeking to get the most out of their build, ROG Strix B550 Gaming series motherboards offer a feature-set usually found in the higher-end ROG Strix X570 Gaming series, including the latest PCIe® 4.0 connectivity. Offering robust power delivery and effective cooling, ROG Strix B550-A Gaming is well-equipped to handle 3rd Gen AMD Ryzen™ CPUs. As an added bonus, outstanding performance is complemented by a stunning silver-and-white finish and cyberpunk-inspired aesthetics that present a standout look.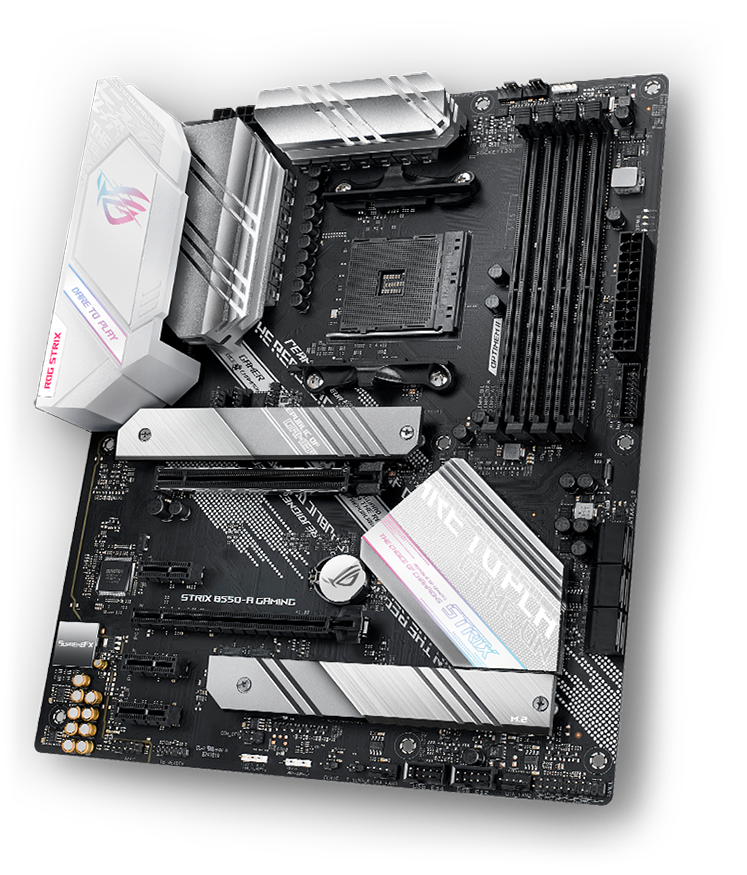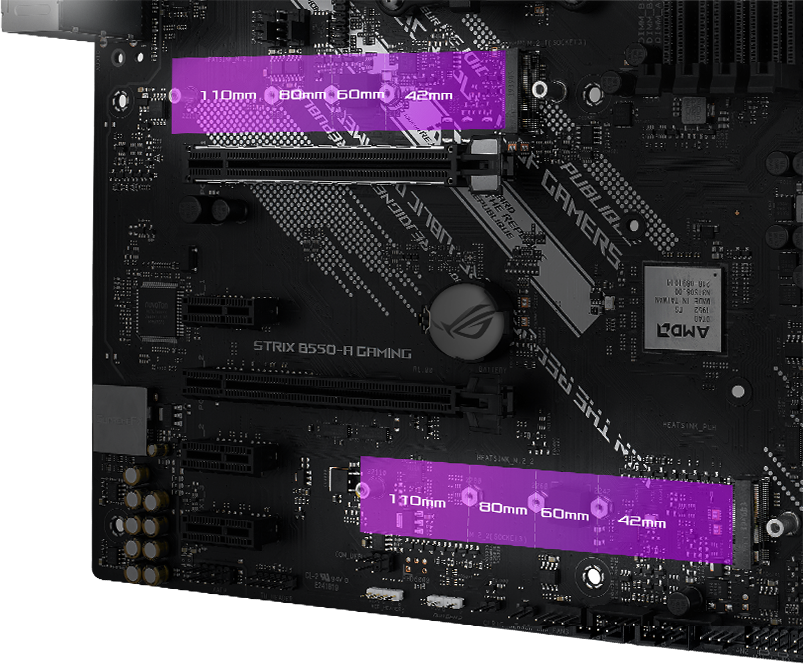 PCIe 4.0-Ready
ROG Strix B550-A Gaming features two M.2 slots, one of which supports the latest PCIe 4.0 standard to provide maximum storage flexibility and the fastest data speeds available via the 3rd Gen AMD Ryzen platform. Both M.2 slots support up to the type 22110 socket and NVM Express® RAID for a performance boost.
ASUS OptiMem II
To provide AMD's latest CPUs unfettered access to memory bandwidth, motherboard trace routing has been reimagined with the ROG Strix B550-A Gaming. Integrated OptiMem II technology carefully maps memory signal pathways across PCB layers to reduce vias, and it also adds shielding zones that significantly reduce crosstalk. To further enhance overclocking headroom for fully stacked memory configurations, a highly customized Daisy Chain layout delivers time-aligned signaling.