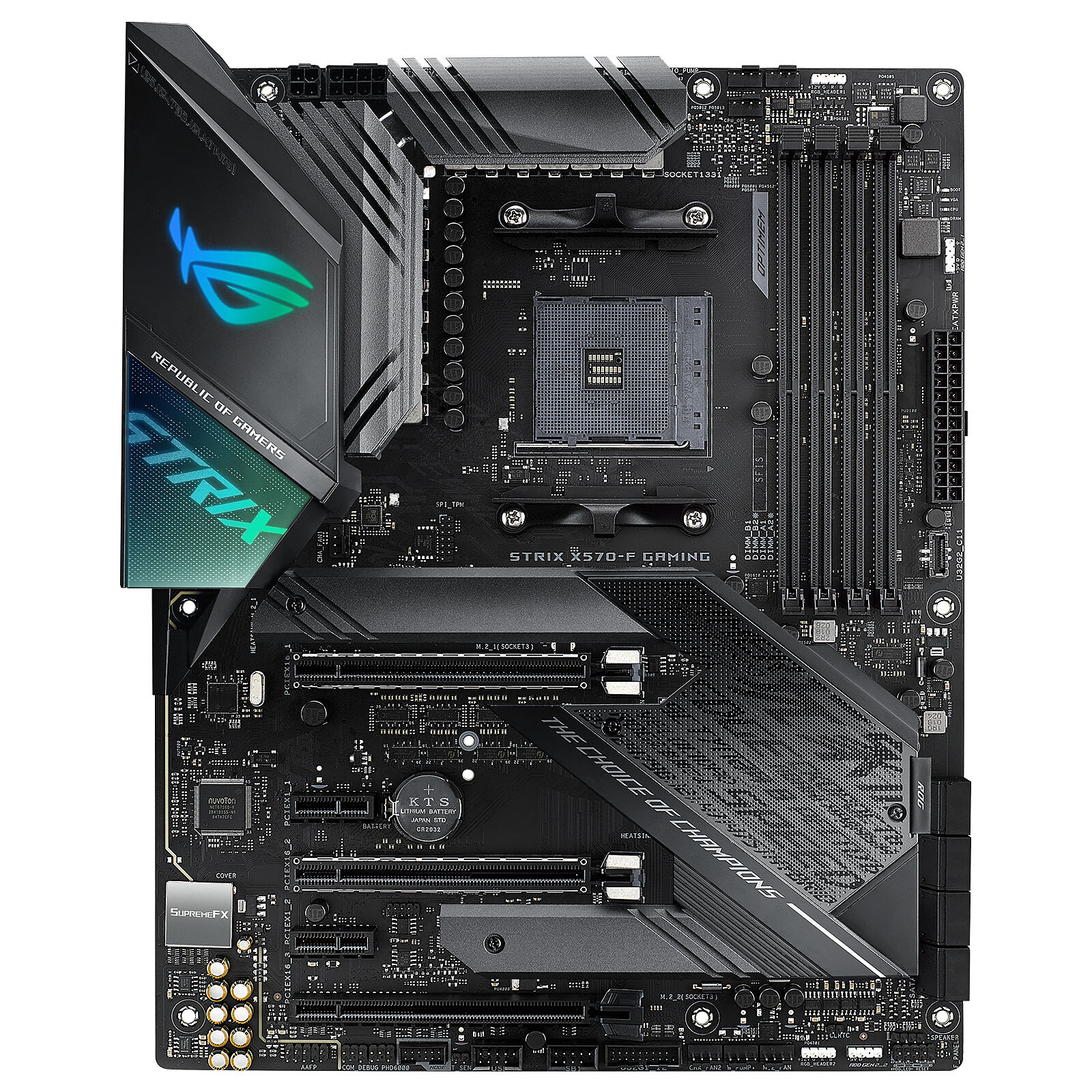 The ROG Strix X570-F Gaming motherboard delivers the quintessential ROG experience with a compelling mix of features, comprehensive cooling options and undeniable style that provide the ideal foundation for building a powerful ATX gaming system. Topped off with a futuristic new design aesthetic with on-board RGB lighting and a cyber-text pattern, ROG Strix X570-F Gaming equips you with all you need to build a formidable weapon to rise above the rest.
PUSH THE BOUNDARIES
With two M.2 PCIe 4.0 4x slots, the ASUS ROG STRIX X570-F GAMING motherboard supports up to two NVMe SSDs to boost the performance of your PC Gaming. With the ability to create a RAID configuration with two PCIe 4.0 storage devices, you get the fastest data transfer speeds on the 3rd generation AMD Ryzen platform.
TUNE YOUR RIG YOU WANT
The ROG Strix X570-F Gaming motherboard features firmware controls and software utilities designed for all skill levels, making setup, tuning and system maintenance simple. With options from overclocking and cooling to managing network performance and audio characteristics, you can configure your ROG Strix gaming build to perform the way you want.
ACTIVE CHIPSET COOLING
With the advent of the 4th generation PCI-Express which allows to double the bandwidth compared to the previous generation, the chipset requires a powerful active cooling to avoid the phenomenon of throttling and thus allow the start of sustained transfers. The design of the fan ensures efficient dissipation thanks to a large heat exchange surface and high static pressure.