INTEL CORE I7-11700K: 8 CORES FROM 3.6 GHZ TO 5.0 GHZ
The Intel Core i7-11700K processor packs 8 Cores and 16 threads with 16 MB of Cache. It offers high performance with its base frequency at 3.6 GHz and up to 5.0 GHz in Turbo mode. Its unlocked multiplier gives it the possibility of high frequency rise via overclocking for ever more performance.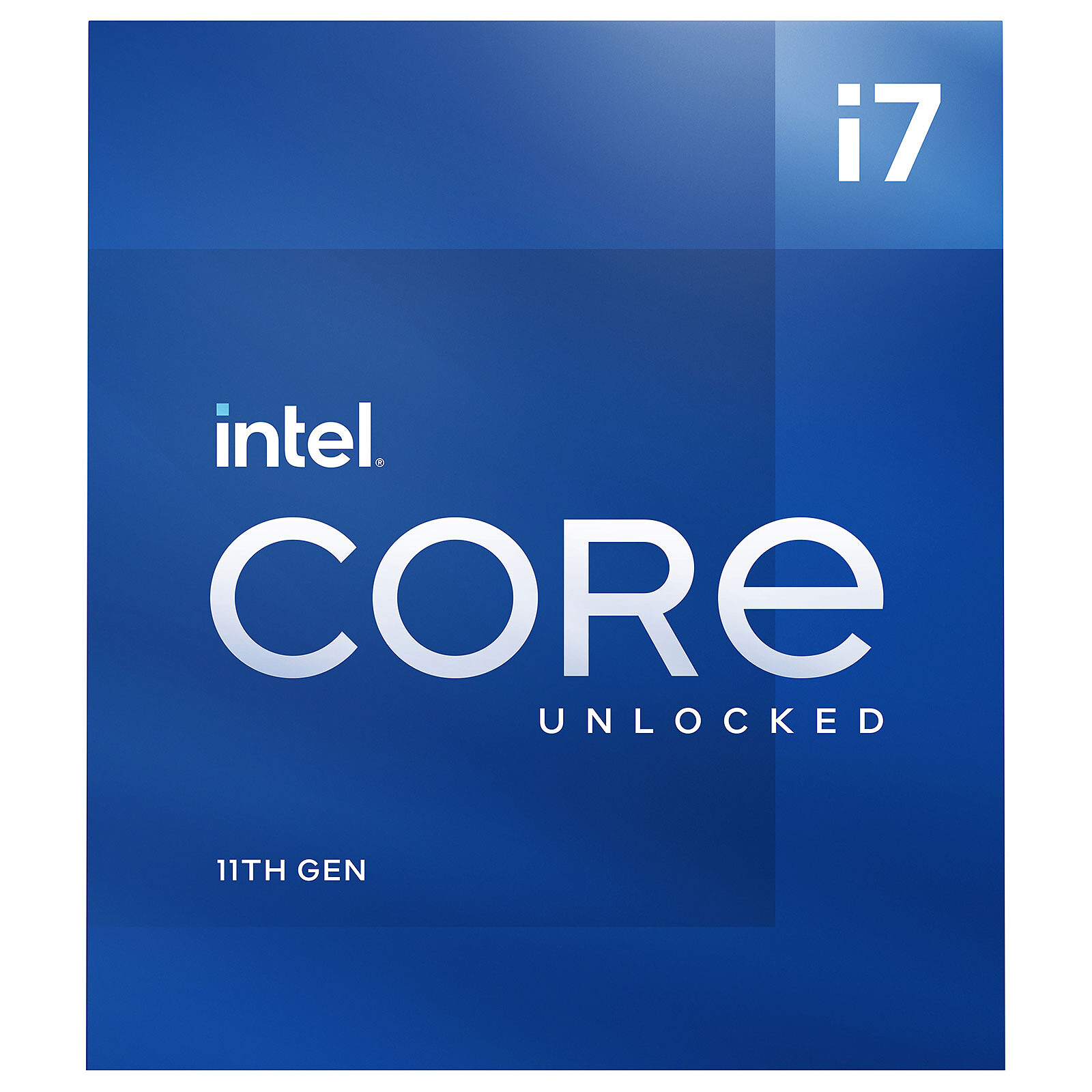 GAMERS IN FOCUS
With the Intel Core i7-11700K desktop processor, you can get rid of the heaviest tasks quickly and without slowing down and benefit from a smooth, intensive multitasking. It is also ideal for playing the latest video games including Triple-A, watching movies in very high resolution, creating and editing digital content, the only limited being your imagination. The 11th-generation Intel Core i7 processor features Intel Turbo Boost Max 3.0 technology that allows extra power when your use demands it.
UNLIMITED CREATIVITY
The Intel Core i7-11700K processor is large enough to allow you to express your creativity seamlessly and your daily tasks will always be executed with the same speed. Its 8 cores (16 threads) and turbo frequency at 5.0 Ghz, will make this processor a choice for players looking for a processor with a good performance/price ratio.