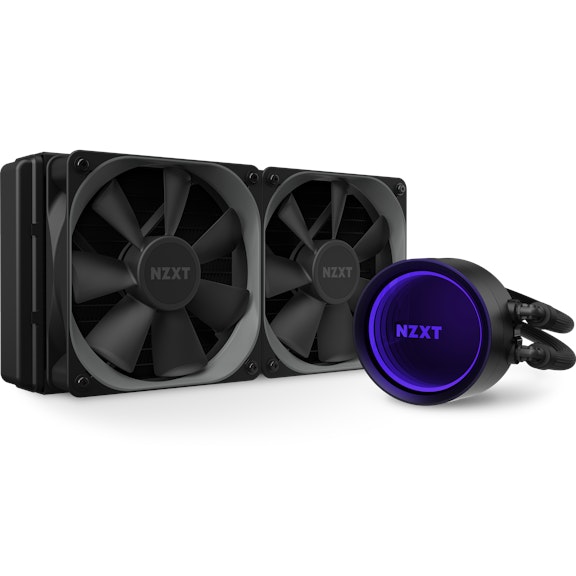 This All-in-One (AIO) liquid cooler is designed with the ability to fit comfortably in most cases, with two 120mm Aer P radiator fans it keeps CPU performance high while keeping temperatures down.
Rotatable top accommodates logo re-orientation*
NZXT RGB Connector for NZXT RGB accessories
User friendly controls with NZXT CAM
Two 120mm Aer P radiator fans with chamfered intake and fluid dynamic bearings
Fine nylon mesh sleeves strengthens rubber tubing to protect from leaks
CPU Compatibility
Intel LGA: 1200, 1151, 1150, 1155, 1156, 1366, 2011, 2011-3, 2066
Intel Series: i9, i7, i5, i3, Pentium, Celeron
AMD Socket: AM4, sTRX4, TR4
AMD Series: Ryzen 9, Ryzen 7, Ryzen 5, Ryzen 3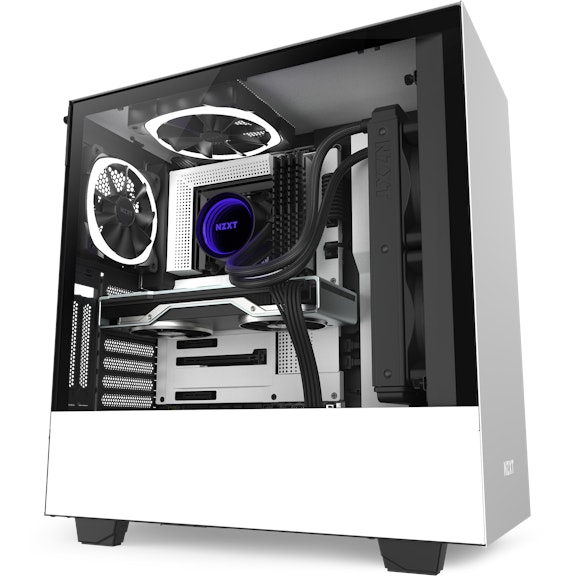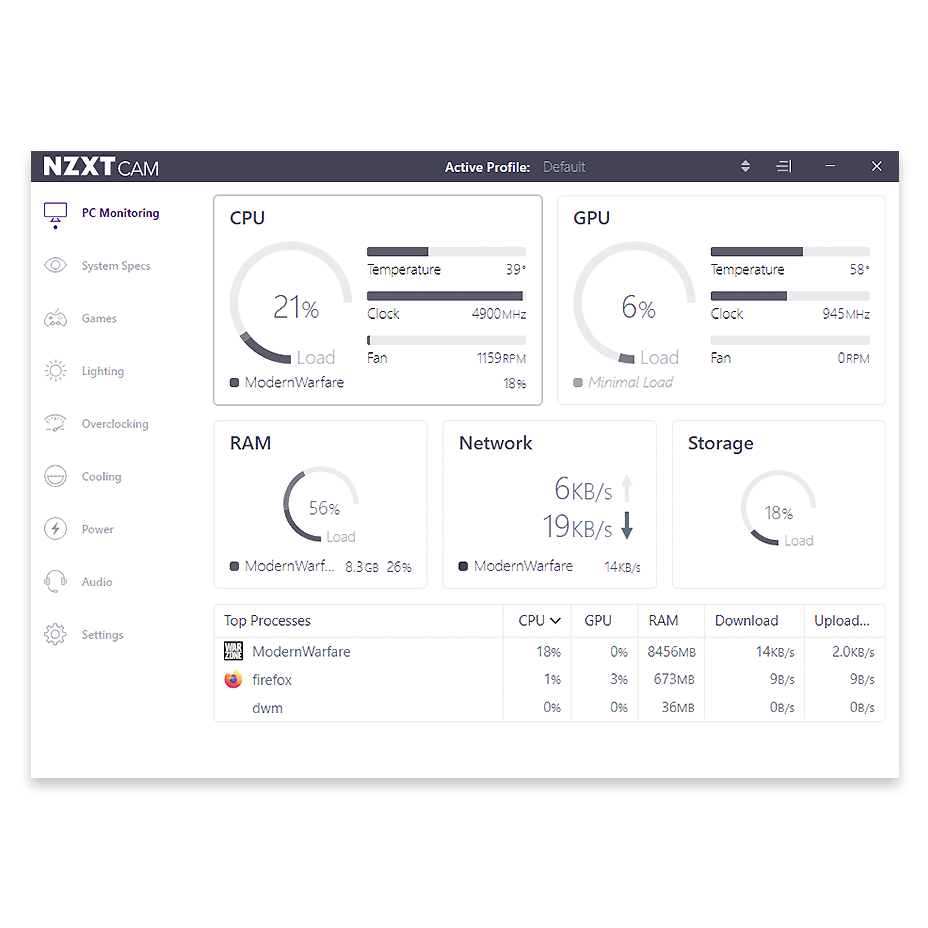 NZXT CAM empowers you to see what your computer is doing, from processor load to bandwidth consumption. With CAM you can monitor how running applications are making use of every part of your gaming PC. You can quickly track down any issues to ensure that you're getting the optimal performance out of your computer.
More Information:
NZXT Kraken X53