PALIT GEFORCE RTX 3060 DUAL OC (LHR)
The Palit GeForce RTX 3060 Dual OC (LHR) board has been designed to be efficient and efficient in the long run. It incorporates an exclusive cooling system with 2 fans, backplate and openwork structure for better heat dissipation. On the design side, LEDs allow to deliver a lighting of the most beautiful effect.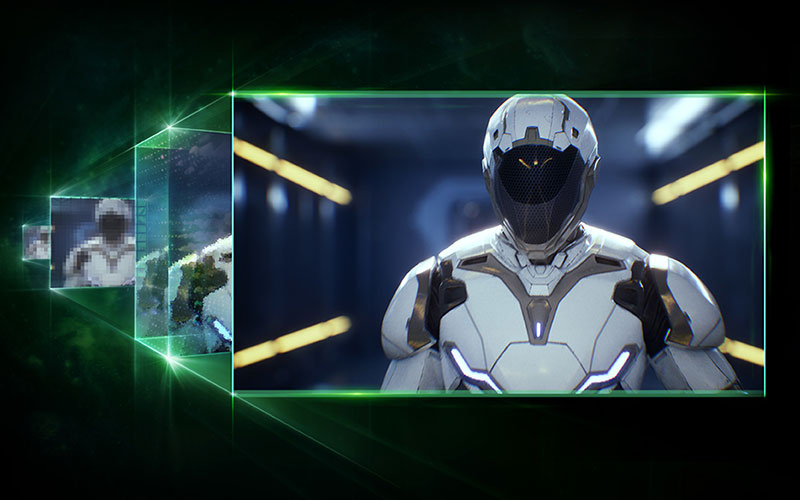 MAXIMUM FRAME RATE
Based on AI's phenomenal capabilities, NVIDIA's Deep Learning Super Sampling (DLSS) is a revolutionary rendering technology that gives you a whole new level of visual fidelity with GeForce RTX GPUs' dedicated Tensor Core AI processors. The DLSS harnesses the power of an optimized network of deep neurons to accelerate frame rates while generating stunning visuals of incomparable sharpness. This significant performance gain allows players around the world to maximize ray tracing settings and increase output resolutions.
STREAM LIKE A PRO
Steal the spotlight from top streamers by streaming your games with sublime graphics and smooth rendering. Next-generation hardware encoding and decoding allow you to capture your best moments with an incomparable level of detail. The all-new NVIDIA Broadcast app takes your livestreams to the next level with powerful AI capabilities that enhance audio and video quality with advanced effects like a back-endVirtual plan, automatic cropping of the webcam and suppression of noise parasites related to the microphone. GeForce RTX 30 Series GPUs provide you with the graphic performance and image quality you need to present yourself to your audience in your best light, consistently.