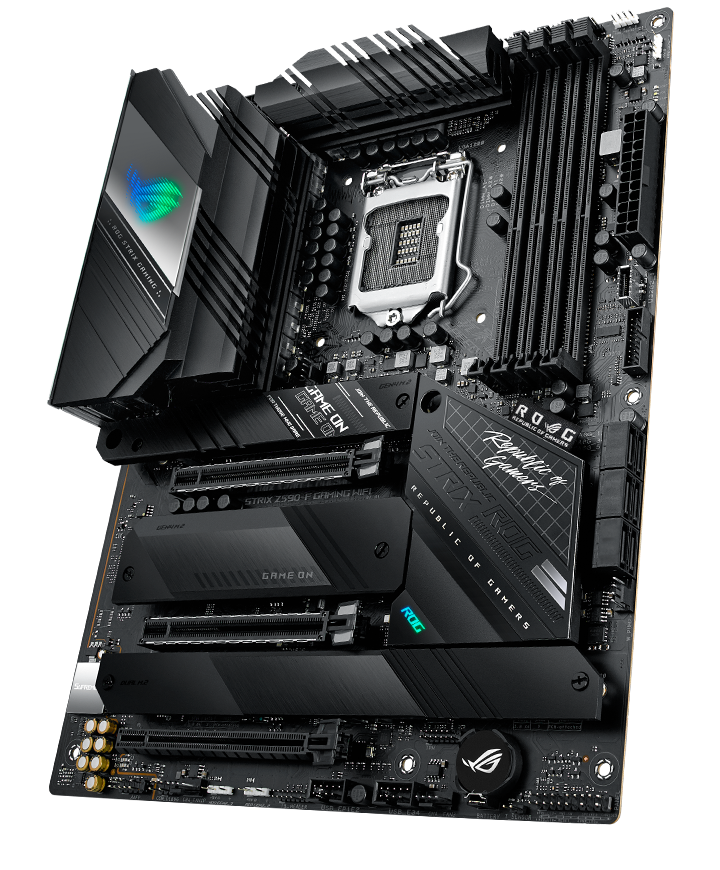 ROG Strix Z590-F Gaming WiFi motherboard is designed with boosted power delivery and optimized cooling to cope with the demands of powerful 11th Generation Intel® Core™ Rocket Lake processors. Along with the latest Intel® Wi-Fi 6E and PCI Express® 4.0 M.2 for superfast transfer speeds and storage, Strix Z590-F Gaming WiFi features Two-Way AI Noise Cancelation to ensure clear communication in any scenario. Strix Z590-F Gaming WiFi is unmistakably ROG with its futuristic design elements, iridescent ROG logo, monochrome finish and Aura lighting that will give your build a subtle but vibrant look.
PCIe 4.0-Ready
With four strategically placed M.2 slots, ROG Strix Z590-F takes full advantage of CPU and chipset bandwidth to usher in support for the latest PCIe® Gen 4.0 SSDs, lightning-fast Intel NVM Express® RAID, and high-capacity drives that blaze past traditional SATA-based storage.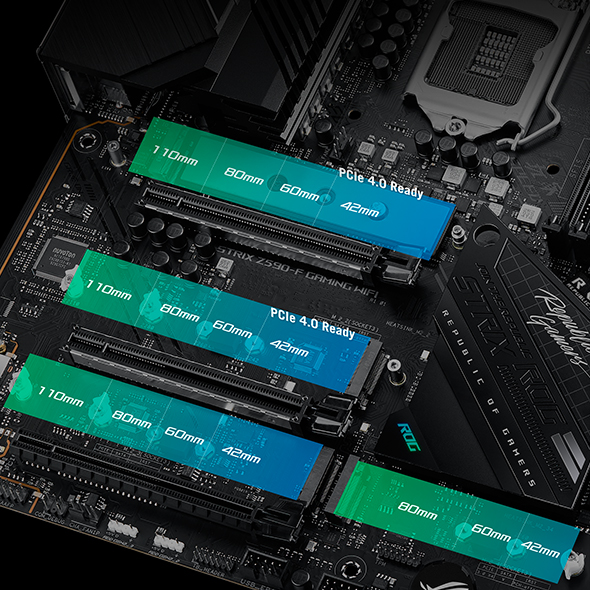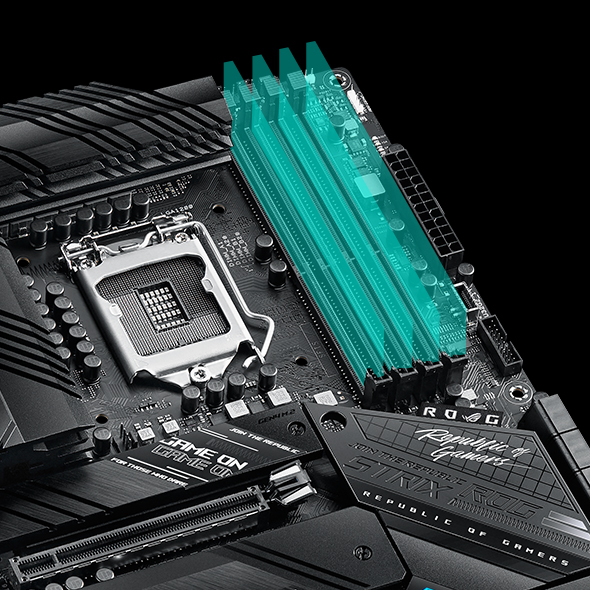 Optimem II
ROG Strix Z590-F Gaming WiFi supports up to 128 GB DDR4 memory across four slots. OptiMem II technology improves trace layout to significantly reduce vias and crosstalk, enhancing memory stability and compatibility while giving memory kits higher frequency margins.