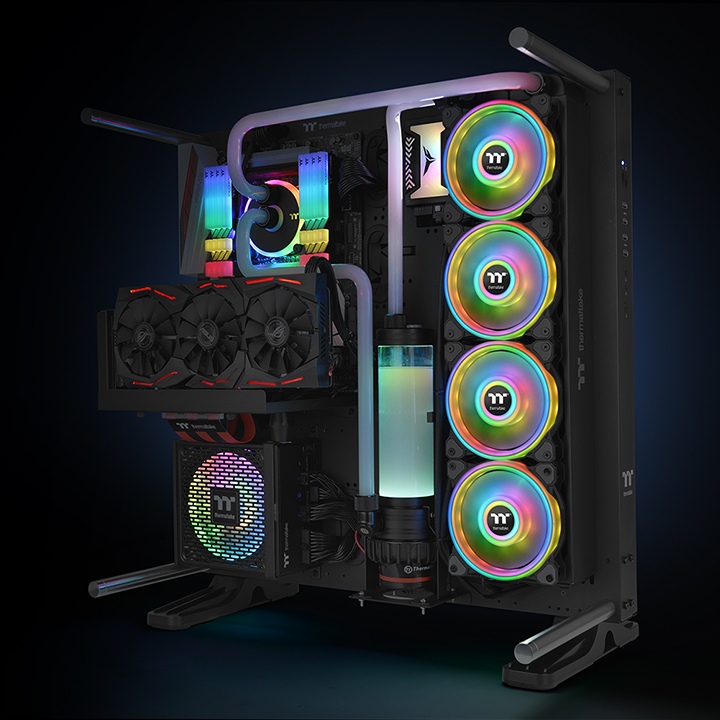 PWM Controlled Fan with 9-Fan Blade Design
Riing Quad's PWM controlled fan is designed with 9 blades and is engineered to generate higher airflow without compromising on ultra-silent operation.
NeonMaker Light Editing Software
The NeonMaker is a new and innovative approach to adjusting the RGB lighting on the Riing Quad fans, allowing users to customize lighting profiles and orchestrate their own light shows. Personalize the Riing Quad fans with NeonMaker!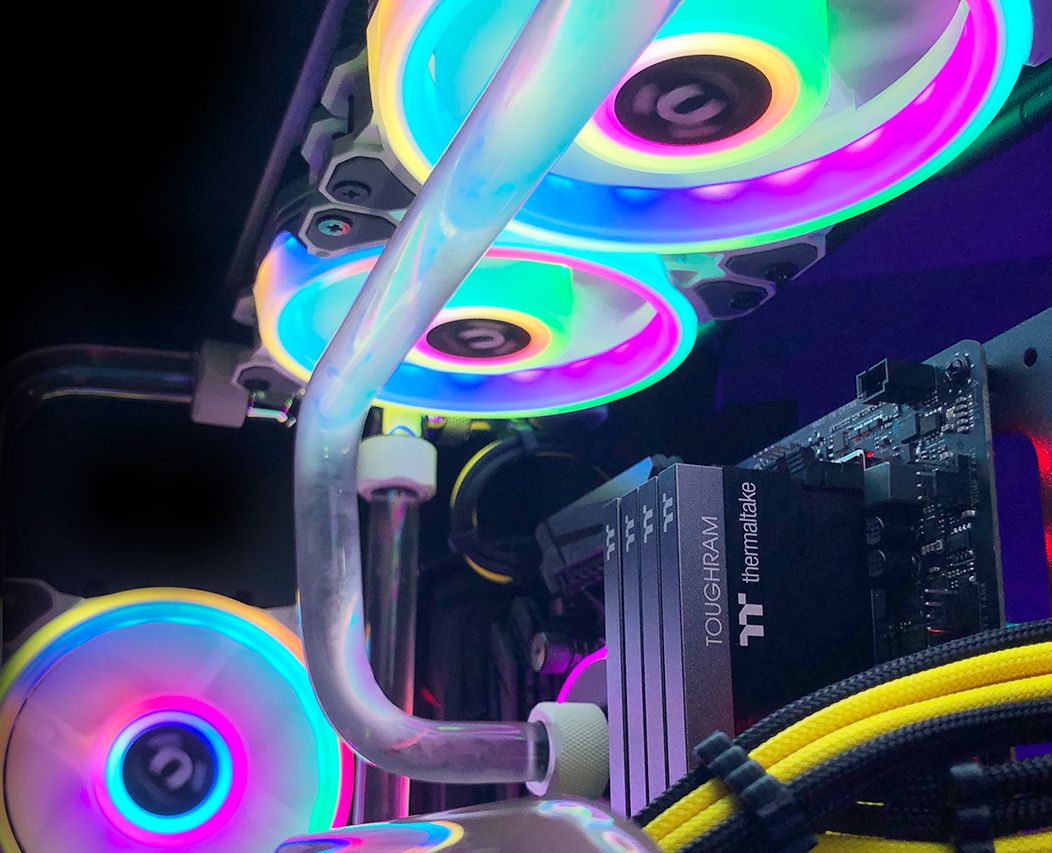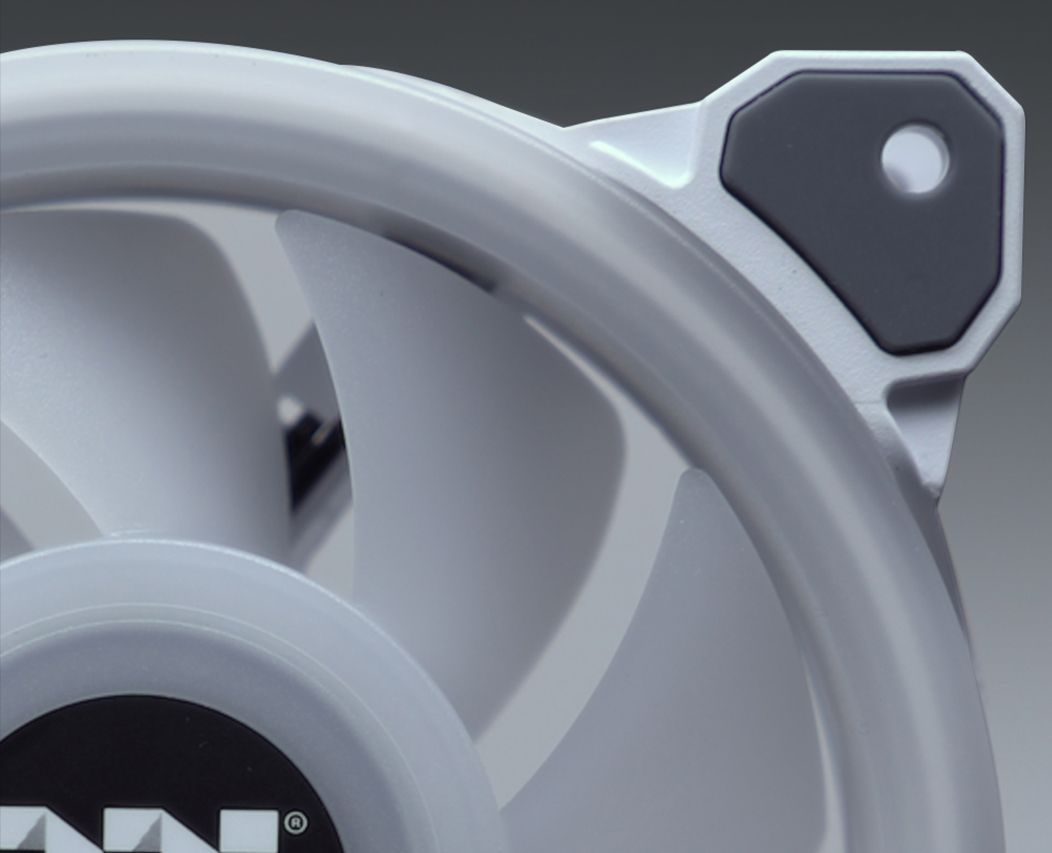 Anti-Vibration Mounting System
The In-mold injection anti-vibration rubber pads allow the fan to spin at higher levels without compromising noise levels. The fan is designed with 80% coverage for all corners, maintaining low noise levels when in operation.